Specials
---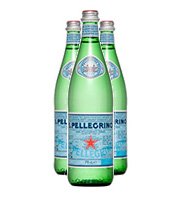 San Pellegrino Carton Bonus Buy
Buy ONE carton of famous Italian-made San Pellegrino sparkling mineral water and get an extra ONE bottle free! (13 bottles for the price of 12) Available every day.
Applies to 1 litre, 750ml and 500ml bottles.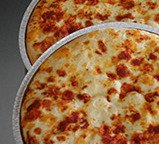 'Outside Specification' Pizzas 2 for $10
Get our tasty tomato and cheese pizzas at a fraction of their regular retail price. These frozen pizzas are 'outside specification' due to their shape or size and we can't include them in our standard product packages, but they are still delicious.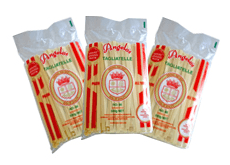 Pantry Pack
Stock up the pantry with ready to go pasta, perfect for feeding your hungry family. Our pantry pack includes:
1 X 500g Linguini
1 X 500g Fettuccini
1 x 500g Tagliatelle – Spinach
3 x 420g Jar Sacla Sauce
1 x 190g Jar Sacla Classic Pesto
1 x 190g Jar Sacla Tomato Pesto
1 x red Angelo's Carry Bag
All for $42.55!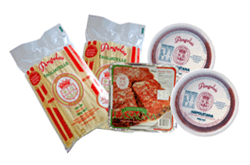 Freezer Pack
Fill up the freezer with yummy and easy-to-make pasta meals that the whole family will love. Our freezer pack includes:
1 X 1.5kg Beef Lasagna
4 X 200g Lasagna (great for lunches)
1 X 500g Beef Totellini
1 X 500g Beef Ravioli
2 x Napoletana Sauce
1 x Angelo's Freezer Bag
All for $82.90!
Plus you'll get:
1 x FREE Colander
2 x FREE Nougat