Pure Gelato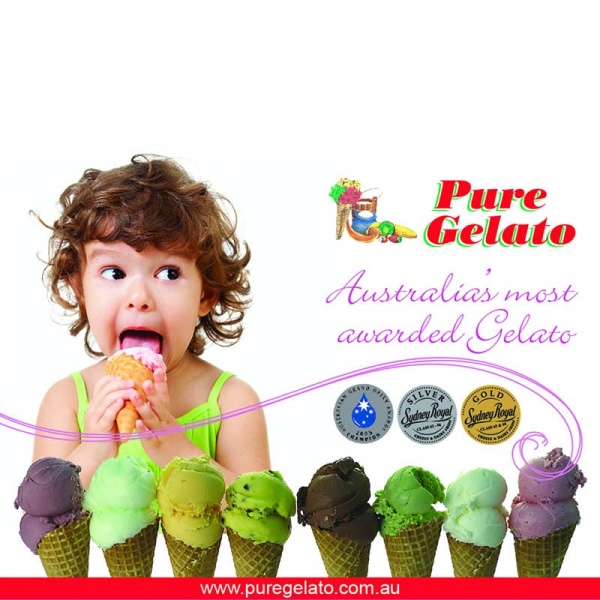 Manufacturers of award winning Gelato since 1994.
For over 20 years, the family run, Pure Gelato, have been producing mouth-watering gelati by using only the finest ingredients.  Hand selected fruit, farm fresh milk, and silky, rich cream are combined using traditional methods to create the most delicious gelati.  Visit our Fortitude Valley store to see the new range.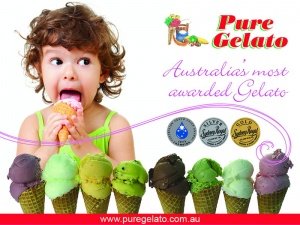 1lt take home pack & 5lt catering tubs
Banana Caramelised Fig
Chocolate Coffee
Hazelnut Macadamia Nut
Lemon Sorbet Passionfruit Sorbet
Passionfruit Cream Pistachio
Roasted Almond Strawberry Sorbet
Strawberry Cream Tiramisu
Vanilla Bean
150ml Single Serves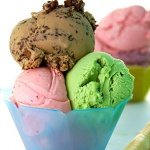 The single serve tubs are a convenient and delicious snack.  Ideal for picnics or a quick after school treat for the kids, these mini tubs are a no-mess option the whole family will love.
Chocolate Hazelnut
Lemon Sorbet
Passionfruit Cream
Vanilla Bean
Available for individual purchases or in cartons of 24 tubs.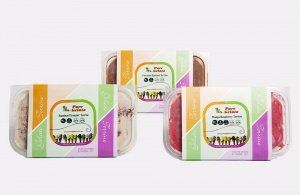 Terrines
Why settle for just one flavour at a time?  Pure Gelato's unique Terrines make for a special way to serve dessert at dinner parties or functions.  Which each tub delivery two traditional flavours, simply serve by slicing the terrine into individual portions.
Chocolate & Hazelnut
Tiramisu & Hazelnut
Raspberry & Mango Sorbet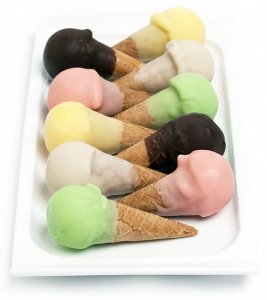 Mini Waffle Cones – sold in take home pack containing 10 mini cones
Snacks should be fun! Treat yourself and your family to the playful Mini Waffle Cones.  These miniature waffle cones are fantastic for kids parties, after dinner snacks, or catering summer events. Sold in take home packs containing 10 mini cones:
2 x Chocolate
2 x Hazelnut
2 x Strawberry cream
2 x Mint Choc Chip
2 x Mango Sorbet
Download the Angelo's Pure Gelato Order Form Here