Gnocchi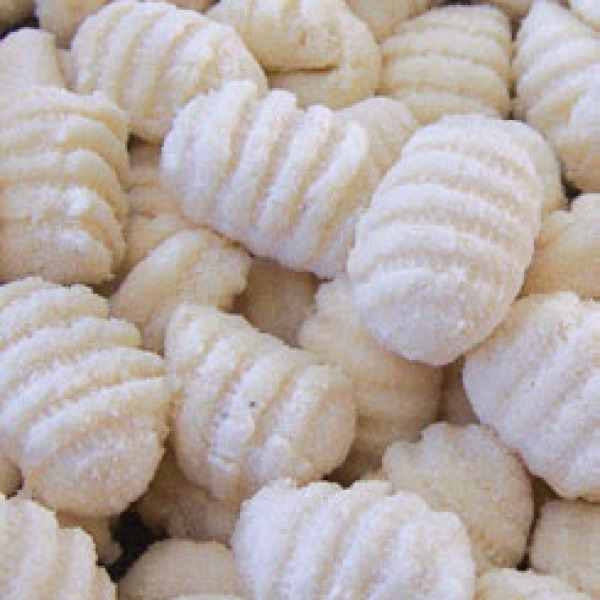 Known as potato dumplings. Gnocchi are made of potato and are oval in shape with lines on the outer surface to catch the sauce once cooked.
Serving Suggestion:
Cooked Gnocchi can be served with a simple traditional Napoletana sauce or a rich creamy blue vein cheese sauce.
Cooking tip:
Do not thaw gnocchi before cooking. Gnocchi, should be put into boiling salted water and as soon as they rise to the surface remove from the pot using a slotted spoon and place straight into a frying pan with heated sauce.