Italian Caprese Pasta Salad by Shelley Judge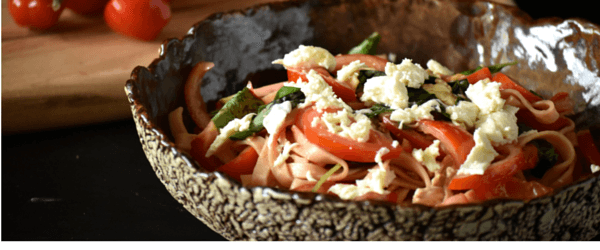 Ingredients
5 roma tomatoes
75g fresh bocconcini
½ cup fresh basil leaves
1 packet Angelo's Beetroot Fettuccine
2 tbsp olive oil
1 tbsp balsamic vinegar
Method
Firstly prepare pasta as per packets instructions. Once cooked drain and rinse thoroughly, set aside to cool.
Slice the tomatoes into thin wedges. In a large bowl mix the tomatoes and basil through the pasta, then roughly rip the bocconcini and mix through the pasta. Finally, drizzle with oil, balsamic vinegar , salt and pepper to taste.
She is food smart, she is food hip, she is Shelley Judge! Get food wise by clicking here and finding out more about Shelley.