BLOG / 29 April, 2016
Feature Foodie – Wendy from Little Apple Mint
---
Why and how did you get into cooking?
I grew up in the kitchen. My parents own a Chinese takeaway shop so my brother and I were always in the kitchen. We were always around food and learning how to cook from our parents. My family are also all foodies, so when we get together everyone brings a dish and you can guarantee it will be a gourmet feast!
Can you remember the first dish you cooked? Tell us about it.
I remember learning how to make dumplings with my mum; making the pork and vegetable filling and folding the little dumpling wrappers into the shape. It took quite a lot of practice to get mine to look as perfect as Mum's. In the end, I made up my own shape. Now I like to experiment with my dumpling fillings. Once I made pork belly and cheeseburger flavoured ones.
Try making Wendy's Chicken, Pumpkin and Spinach Lasagna recipe here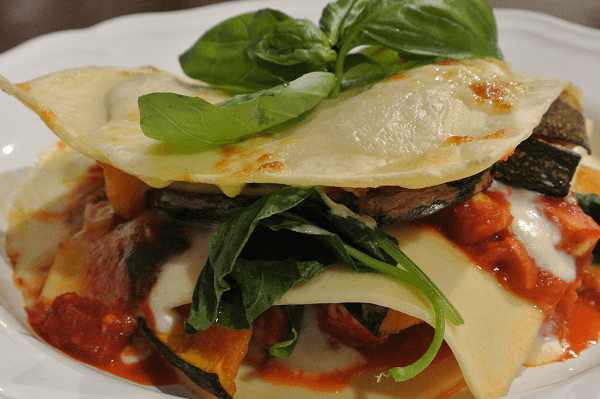 Who has inspired you the most in your career?
My parents. They have always been very passionate about cooking and finding the best and freshest ingredients. They have always emphasised that my brother and I need to learn how to cook. My dad inspires me to be creative; he will add soy sauce to his spaghetti Bolognese and cheese to his dumplings. I think that's where I get my creative side. Food is also a big part of Chinese culture. When we call or see each other, we don't say, "Hi, how are you?" We say, "Hi, have you eaten yet?"
What is your signature dish?
I cook quite a few different dishes. My family always asks for my chiffon sponge cake with fresh cream and strawberries, but my friends love my dumplings. I have taught a few of my friends to make dumplings too.  I love teaching my friends and family how to cook and I get so excited when my followers tag or send me pictures of what they have cooked. It makes me happy to inspire others to cook.
Try making Wendy's delicious Salmon, Kale and Spelt Pasta Salad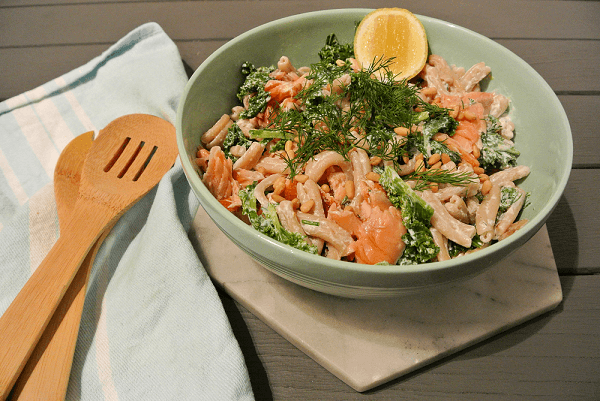 Why do you love cooking with Angelo's?
I loved using Angelo's pasta because of the great variety of pasta. They have everything from spelt pasta, basil tagliatelle and beetroot fettuccine to lasagna sheets. Even though the pasta is dried, once you cook the pasta it's just like fresh homemade pasta.  It's so easy and convenient for no-fuss cooking at home, but still tastes amazing!
If you could give someone only one tip about cooking, what would it be?
Keep practising and keep cooking. I remember making macarons for the first time: they were a disaster, but I kept practising and they finally worked! Also, don't be afraid to experiment. Food is all about trying new things and flavour combinations.
Try making Wendy's Creamy Garlic and Chilli Prawn with Basil Taglietelle recipe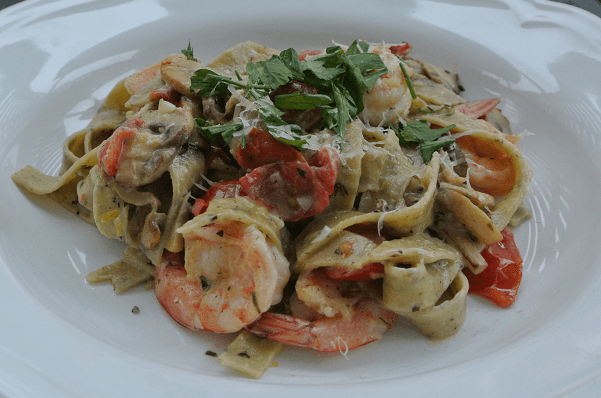 Favourite ingredient currently/something you have discovered that you cannot stop using?
Currently I loving anything matcha (green tea) flavoured. I recently went on a holiday with my boyfriend to Japan and they use it in quite a lot of cooking. It is so easy to use and can be used sweet or savoury. I like using it when baking cakes; it also gives a beautiful green colour for making matcha dumplings or cold green tea soba noodles.
Find out more about Wendy's Little Apple Mint journal by visiting her food blog:
Website: www.littleapplemint.wordpress.com
Facebook: Little Apple Mint Facebook
Instagram: Little Apple Mint Instagram
---
Back to blog