BLOG / 11 July, 2016
Get to know what ingredients go together
---
Food is something that allows you to bring your family together. Whether you have a kitchen garden, you go to the markets on the weekend or you get your ingredients from the local supermarket, there's no doubt that some days you look at the contents of your fridge and are left with little or no inspiration.
Creating a meal out of "nothing" can sometimes be a matter of knowing which ingredients go together.
So let's take a tour around the kitchen garden and see which ingredients complement some common foods you might have in your fridge right now.
Beetroot goes with:
apples
butter
carrots
celery
cheese
cream
duck
feta
garlic
kangaroo
potatoes
pasta
red-wine vinegar
walnuts
watercress
Did you know… the early Romans only ate the leaves of the beetroot?
TIP: try our Beetroot and Feta Pasta Salad with Mustard Vinaigrette Recipe by Shelley Judge
Tomato goes with:
avocado
basil
bread
cheese
chillies
garlic
oregano
parsley
parmesan
pesto
pasta
prawns
zucchini
Tomatoes are a staple in Italian gardens. And boy, do Italians know how to grow delicious tomatoes!
Tip: Try our Tomato Linguini with Chilli Garlic Prawns recipe.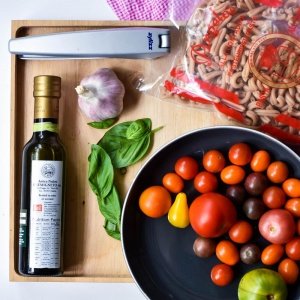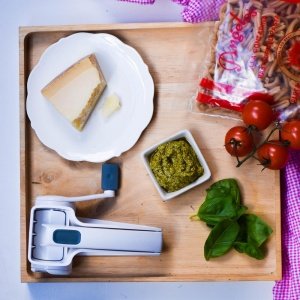 Asparagus goes with:
artichokes
bacon
butter
chives
cream
egg
cheese
lemon
ham
mushrooms
parmesan
pasta
parsley
smoked salmon
walnuts
TIP: when preparing asparagus snap the woody end off by breaking it with your hands, rather than chopping it off.
Try serving perfectly steamed asparagus as a side to our Potato Gnocchi with Pan Fried Salmon and Creamy Saffron and Lemon Sauce recipe.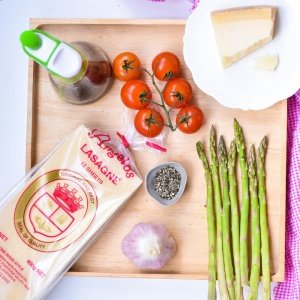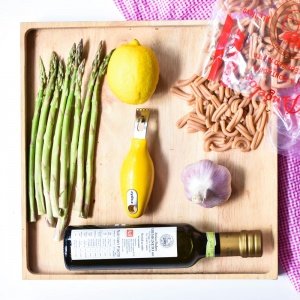 Zucchini goes with:
anchovies
basil
capers
dill
eggplants
fetta cheese
fish
garlic
lemons
parmesan cheese
pasta
pine nuts
parsley
tomato
Try our Duck Egg Contadina Pasta w Fresh Tomatoes, Zucchini, Bacon and Artichokes recipe By Miss Foodie.
TIP: finely grate zucchini into your pasta sauce to add some much needed veggies into your kids diet. They won't even know it's there.
Turnips and Swedes go with:
bacon
beef
broth
carrots
beetroot
chicken
garlic
parsley
pasta
lamb
leeks
pork
pepper
rosemary
sausages
spring onions
pasta
TIP: Add turnips and swedes (and the leaves) into your winter soups to add flavour and nutrients.
Try adding some turnips to our Tagliatelle Pasta with Rich Meat Ragu Recipe.
Chives go with:
beetroot
butter
celery
chicken
cucumber
eggs
fish
potato
yogurt
bacon
pasta
TIP: once you've chopped off the green part for eating, you can plant the remaining stem with the roots still attached and new chives will grow.
Try sprinkling finely chopped chives or spring onion over your favourite pasta recipe, such as this classic Eliche (Curly) Pasta with Napolitana Tomato Sauce recipe.
Pasta goes with:
EVERYTHING. Even chocolate.
It's true, try these chocolate pasta recipes:
---
Back to blog