BLOG / 24 July, 2016
Your Favourite Feature Foodies
---
Our Feature Foodies initiative is something that we run to support and promote other family-owned businesses, local producers, chefs and food bloggers – and it also gives our customers a chance to meet some of Australia's most talented foodies.
We get to know our Foodies and share their story with you, plus we also get them to provide one to two delicious pasta recipes that you can make at home.
We LOVE our Feature Foodies. If you would like to become a Feature Foodie please get in touch with us for more information.
Here is a wrap up of your favourite Feature Foodies so far:
Ben MacDonald from FlavourCrate and Masterchef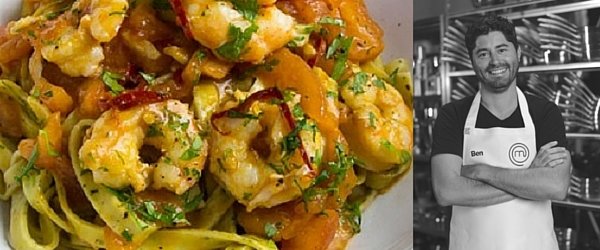 It's clear to see that Ben Macdonald is passionate about good quality food. "Food has been an integral part of life for as long as I can remember." says Ben. Now he's sharing his passion with discerning foodies with his new venture, FlavourCrate. Click to read more…
Dominique Rizzo is one of Queensland's leading female chefs who creates purely delicious, healthy and real food recipes that inspire people to cook with fresh, seasonal and local produce. Dom strongly believes "Through the sharing of food we share life and one is never lonely or hungry." Click to read more…

As a child in a small town in England, Ivan used to make biscuits and sell them at local village boot sales to make some pocket money. The interest, addiction and passion grew very quickly from there. Click to read more…
Tracey Cotterall from Matters of Taste
Tracey's aim is to inspire home cooks; whether they be new to the kitchen or simply love to create and learn about food and cooking. Tracey's wealth of experience and training is impressive, as is her food journey so far. Click to read more…
Shelley Judge from Shelley's Good Eats
Brisbane nutritionist and food blogger, Shelley Judge, is on a culinary mission… to build healthy relationships between people and food. Shelley credits her Mother as being her biggest inspiration for it is her Mum that first taught her how to cook. Click to read more…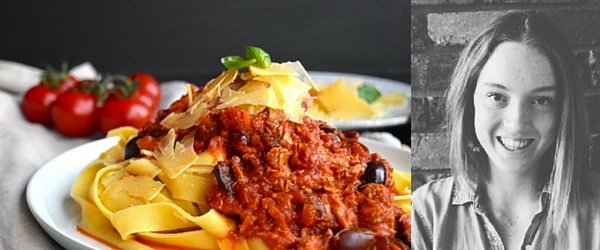 Rachel Parfitt from The Nutrition Playground
The daughter of an international restaurateur, Rachel has been around food all her life and is so grateful for the food education her parents instilled in her from an early age. Keeping a creative and open mind in the kitchen, as well as in the field of dietetics, are traits which Rachel believes are paramount to her success. Click to read more…
Food is family. Or at least it is for Wendy from the popular food blog, Little Apple Mint. Food is a big part of Chinese culture. When Wendy's family call each other, they don't say, "Hi, how are you?" They say, "Hi, have you eaten yet?" Click to read more…
Emma Cutri from HomeMadeFoodie_
As a young girl growing up, Emma used to watch her Nonno (Grandfather) and Father in the kitchen. Some of her best memories are of her Italian family sitting on the floor in their living room, cracking open crabs, pulling the meat out and eating it fresh or putting it through some spaghetti. Click to read more…
Ellin Toepan from Hey Brisbane
For Ellin Toepan, food has always been a bit of a family obsession. She credits her Mother as one of her biggest inspirations when it comes to cooking and hopes that one day she'll be able to cook "just like her". Click to read more…
If you would like to be an Angelo's Feature Foodie please get in touch.
---
Back to blog